RHYTHMSOURCE METRONOME
IS AN AMAZING IMPROVEMENT IN METRONOME DESIGN
The PATENTED CIRCULAR DESIGN allows you to SEE, HEAR, and FEEL THE METER. It's the first fundamental metronome patent since the Maelzel Metronome.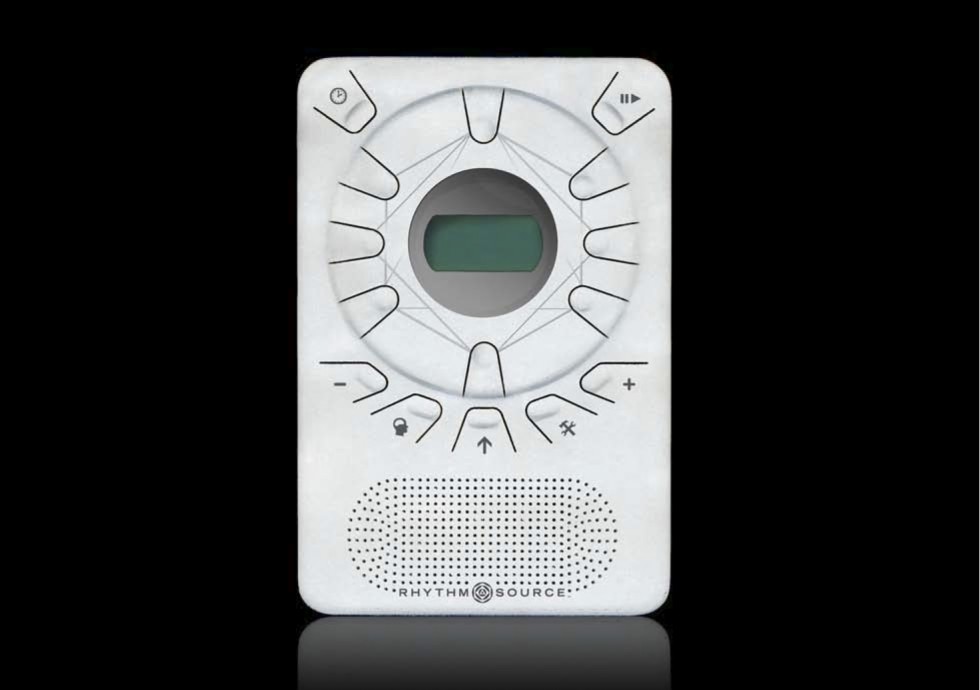 IT PLAYS in 7 METERS and 6 POLYMETERS 
25 different SUBDIVISION SELECTIONS for EVERY BAR AND BEAT
NATURAL PERCUSSION SOUNDS that are NICE to PRACTICE WITH
TEMPO RANGE from MM= 6 to 360
DYNAMIC PHRASING with RESTS, ACCENTS, CRESCENDI AND DIMINUENDI
A JUST INTONED CHROMATIC SCALE for INTONATION STUDY
TAP FUNCTION
SITS NICELY ON A MUSIC STAND OR PIANO
GLOWS IN THE DARK
IT'S A FANTASTIC TEACHING TOOL 
because you can VISUALLY AND AURALLY SHOW STUDENTS how WRITTEN MUSIC relates to REAL TIME.
And IT'S LOUD
It's The musical metronome
YOU FEEL LIKE YOU ARE PLAYING WITH IT INSTEAD OF PRACTICING TO IT